Jiangdu People's Hospital Conducts a Free Clinical Treatment in HY
Categories:

News Center

Time of issue:

2020-11-11

Views:

0
(Summary description)


Jiangdu People's Hospital Conducts a Free Clinical Treatment in HY
(Summary description)
Origin:

Time of issue:

2020-11-11

Views:

0
On September 15, Jiangdu People's Hospital carried out a free clinical treatment in Hengyuan, which was mainly aimed at consulting, explaining and treating office occupational diseases such as cervical spondylosis, lumbar spondylosis, scapulohumeral periarthritis, three highs and female diseases, and providing reasonable daily health care methods.
The medical team consisted of more than 10 medical personnel, including Lu Jie, director of the Department of Traditional Chinese Medicine Rehabilitation of Jiangdu People's Hospital, Lin Ping, chief gynecologist of Traditional Chinese Medicine, and therapist Zheng Kun and Ji Jingjing, etc. The free clinical treatment covered free health consultation about the health of employees, including pain assessment and diagnosis, relieving pains in neck, shoulders, waist and legs by instruments and manipulations, posture evaluation and diagnosis, female gynecological problems inquiry and hypertension measurement.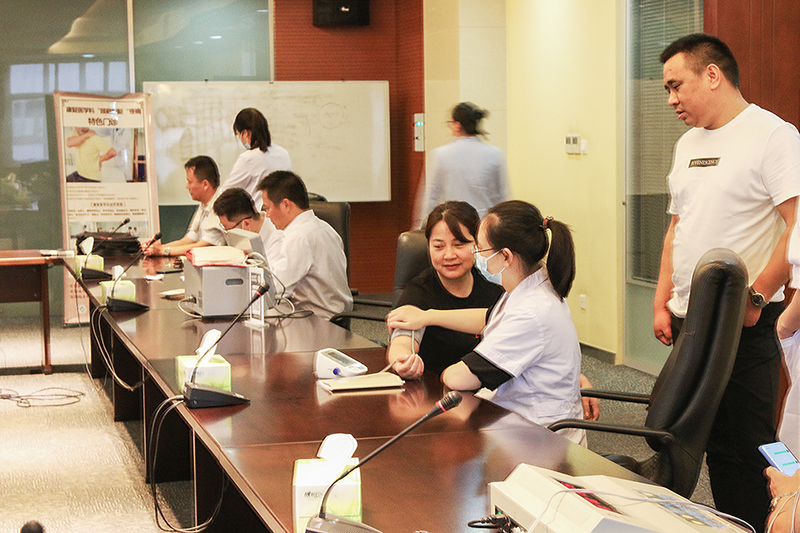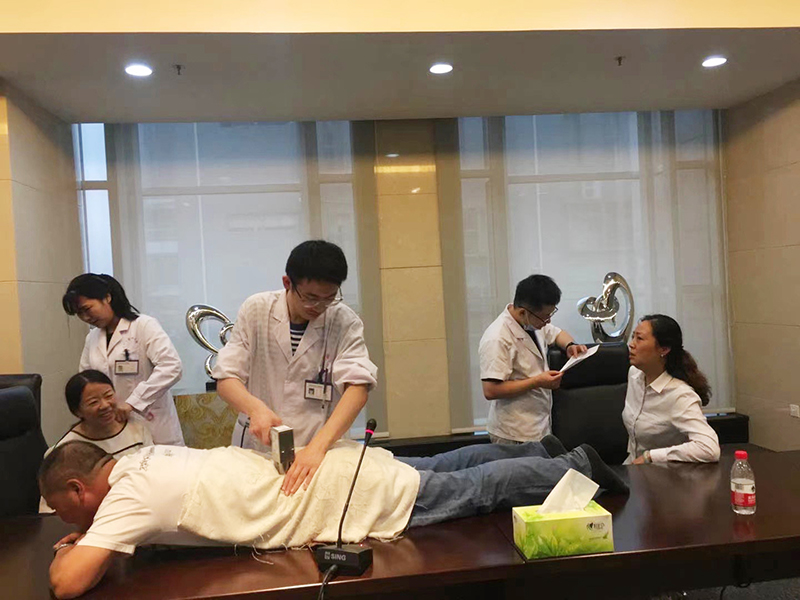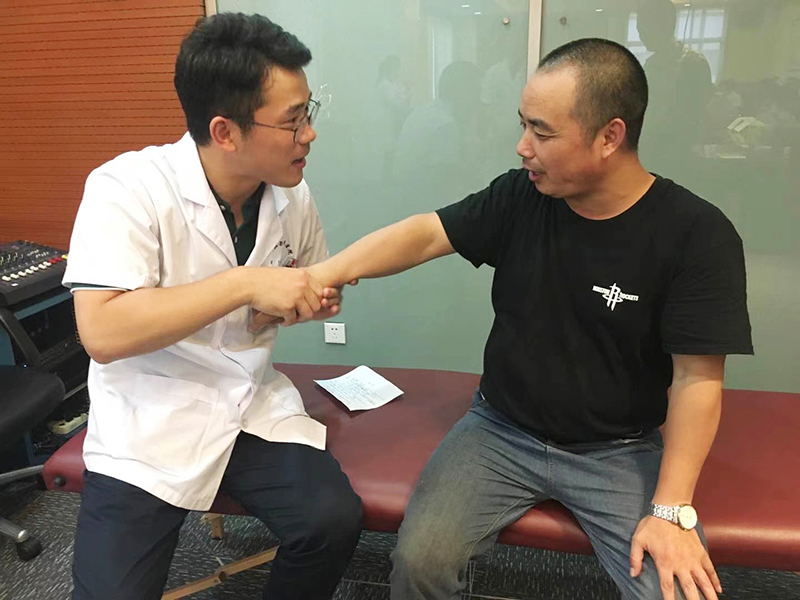 At the scene of the activity, the medical staff seriously diagnosed the staff and conducted rehabilitation therapy of muscle pain, strain and body posture correction through instruments and massage techniques. Besides, they also presented free pelvic floor rehabilitation assessment vouchers for women's pelvic floor problems. At last, more than 60 employees participated in the activity.
The voluntary activity was welcomed in HY. The employees who took part in the activity all said that it is timely to invite medical experts to the enterprise so that everyone could enjoy expert-level medical services, and at the same time, they did not have to rush about seeking medical treatment and medicine. This activity not only publicized health knowledge to employees, but also strengthened the health awareness of employees in enterprises.
Scan the QR code to read on your phone
Copyright © 2020 Hengyuan International Engineering Group Co., Ltd.